Beaver Builder
This add-on integrates FacetWP with Beaver Builder and (optionally) its Themer plugin. When enabled, modules are provided for displaying facets, a template, a pager, etc. It also supports 3 different display modules:
The Posts module (Beaver Builder Standard or above)
The Advanced Posts module (requires the UABB plugin)
The Content Grid module (requires the PowerPack plugin)
Usage
Facets and templates can be created in FacetWP's settings and added to your layout with FacetWP's modules.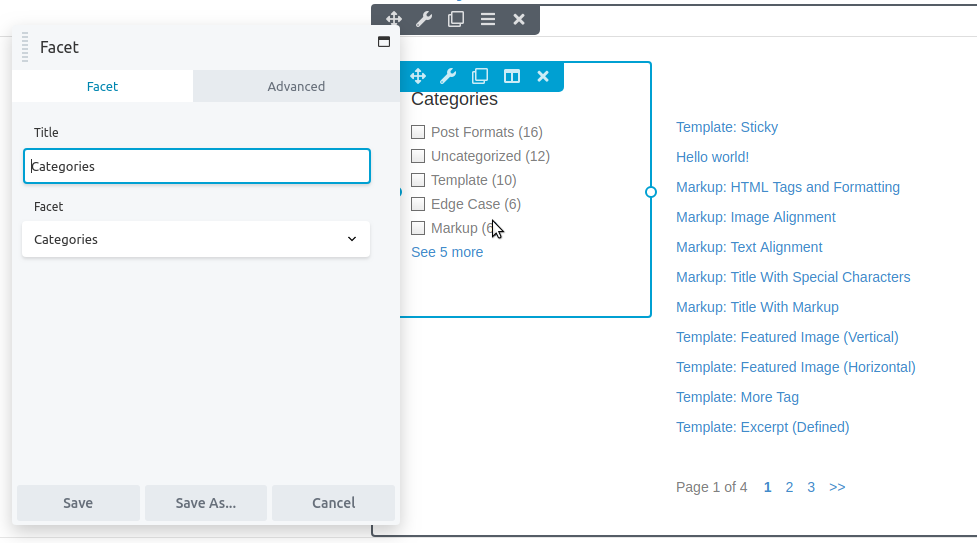 Other FacetWP shortcodes can also be added as modules for additional features such a pagination and sort.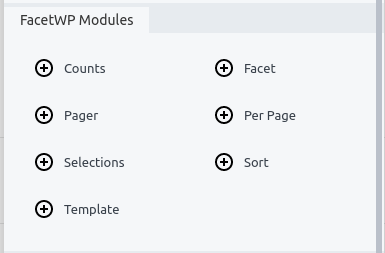 IMPORTANT: Because facets, templates, and other features are designed for interaction on your live site, they may not be visible or work as expected in editor mode.
Creating layouts with Post modules
Beaver Builder's built-in Post module, as well as UABB Advanced Posts module, and PowerPack's Content Grid module can be configured to use as the template for your facets rather than using FacetWP's layout builder.
An additional setting will be available in the module enable FacetWP. This setting is only available on the compatible modules listed above. Be sure to enable the setting only once per page if you are using multiple post modules on the same page.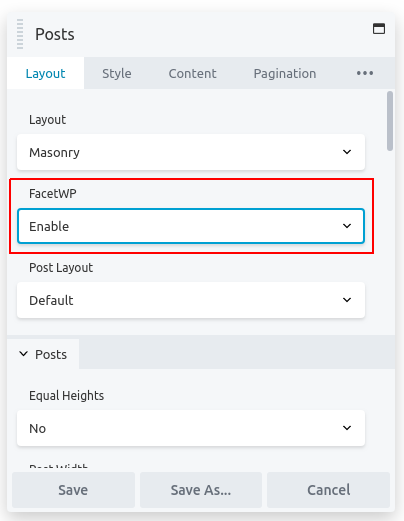 Pagination
In most cases, FacetWP will detect Beaver Builder's numbered pagination and convert it for use with filtering. However, you can optionally set the module's pagination to "None" and use FacetWP's pager facet instead.
IMPORTANT: The scroll and load more settings are not compatible with FacetWP. Instead you can create a Pager Facet with Load More settings and add it as a Facet module in Beaver Builder.
Archive Pages
Beaver Themer allows you to design layouts for Archive pages (blog posts archive, taxonomy archives, etc).
You will need to set the Content > Source in your posts module for the archive to Main Query. This ensures the WordPress archive query is used for both Beaver Builder and FacetWP.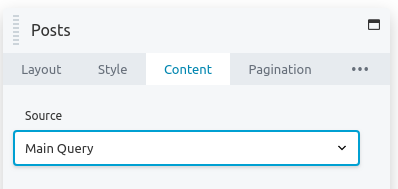 IMPORTANT: Using the Main Query in archive pages with FacetWP enabled is required. If you need to customize your query, check the tutorial on How to Customize WordPress Archive Queries.