WooCommerce
FacetWP includes built-in support for WooCommerce, and even supports variable products.
Facets can be created using most WooCommerce data, including:
Price
Sale Price
Regular Price
Average Rating
Stock Status (in stock / out of stock)
On Sale
Featured
Product Categories
Product tags
Product attributes
Create your facet
After adding some products, go to Settings > FacetWP and click the "Add facet" link.
For the facet's Data source, select a choice under the WooCommerce header.
WooCommerce variable products
FacetWP fully supports WooCommerce variable products. A full explanation of what this means for you (hint: it's really powerful) can be found by watching this screencast:
Out-of-stock products
You can choose whether or not to show out-of-stock products from within FacetWP's admin UI.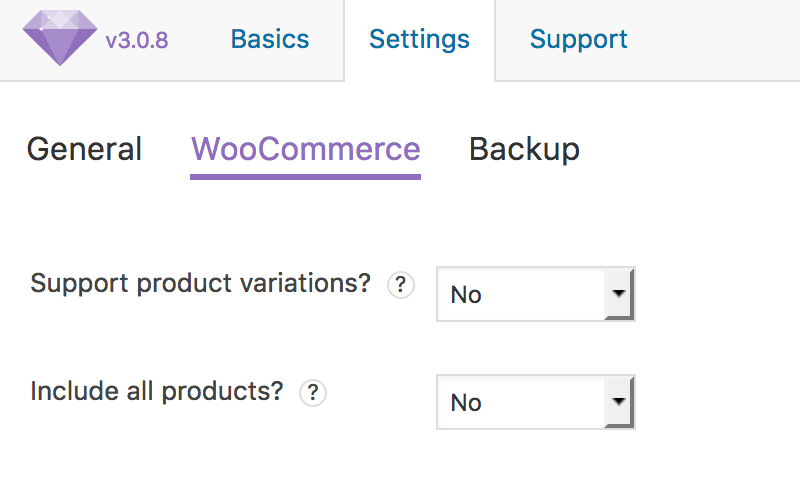 Add facets to your shop pages
For most themes, simply add some facet shortcodes into a sidebar text widget. FacetWP will automatically detect the products and display relevant facet choices.
Result counts or pagination not refreshing?
It's possible that FacetWP didn't automatically add its facetwp-template wrapper to the right spot. Try adding the following to your (child) theme's functions.php:
<?php

function fwp_wrapper_open() {
    if ( ! is_singular() ) : echo '<div class="facetwp-template">'; endif;
}
function fwp_wrapper_close() {
    if ( ! is_singular() ) : echo '</div><!-- end facetwp-template -->'; endif;
}
add_action( 'woocommerce_before_shop_loop', 'fwp_wrapper_open', 5 );
add_action( 'woocommerce_after_shop_loop', 'fwp_wrapper_close', 15 );
add_action( 'woocommerce_no_products_found', 'fwp_wrapper_open', 5 );
add_action( 'woocommerce_no_products_found', 'fwp_wrapper_close', 15 );