Facets
Facets are UI elements (checkboxes, dropdowns, etc.) used to filter, or "drill down", content listings. Facets are aware of the content, and only relevant choices are displayed.
Creating a facet
Browse to Settings > FacetWP, then click on "Add New" beside the Facets header. FacetWP includes a sample facet (Categories) to help get you started.
Options
Each facet has its own set of options (which vary depending on the facet type).

Here's an example of a facet edit screen: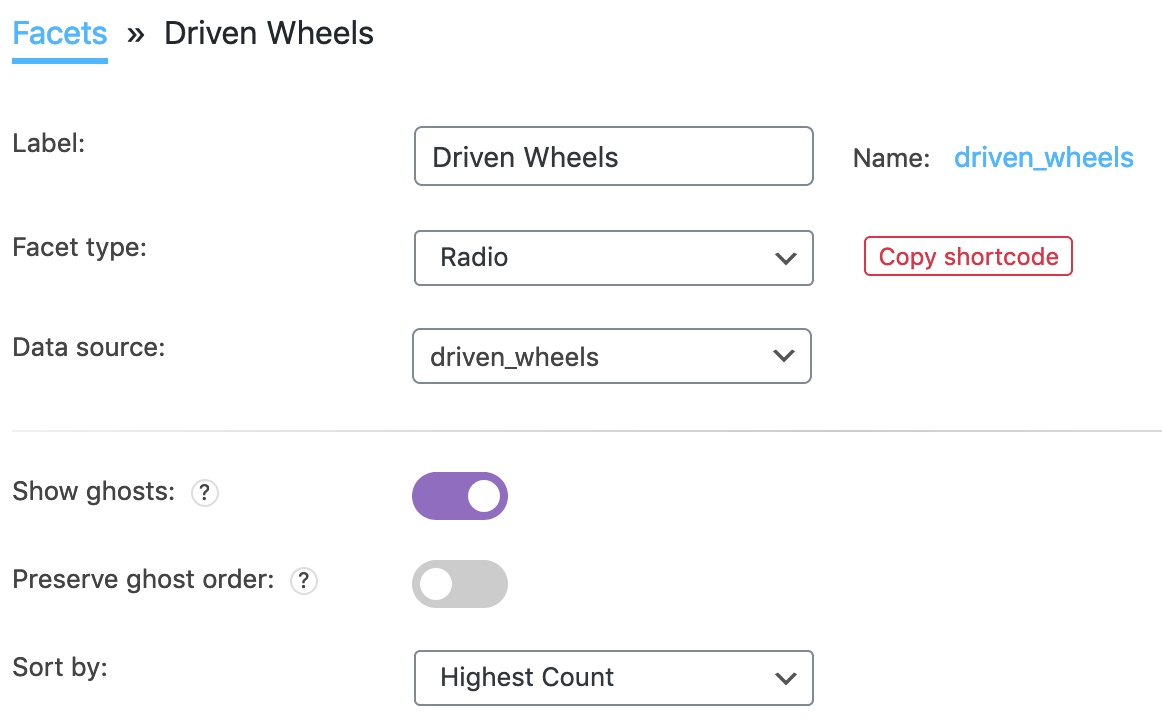 Building the index
After you have saved your facets, click the Re-index button.

This may take a few minutes depending on how much content exists on your site, so please be patient. The progress bar below the button will refresh every few seconds with the percent completion.
Using a facet
Facets are added to your pages via shortcodes. See the "Other features" section below for more info.