Advanced Custom Fields
FacetWP includes built-in support for Advanced Custom Fields. It supports basic field types (Text, Select, Checkbox, etc.), Relationship fields and even Repeater sub-fields.
Create your field group
The first step is to create an ACF field group. In the screenshot below, we're adding a new "Event Fields" group, and attaching it to the Event post type.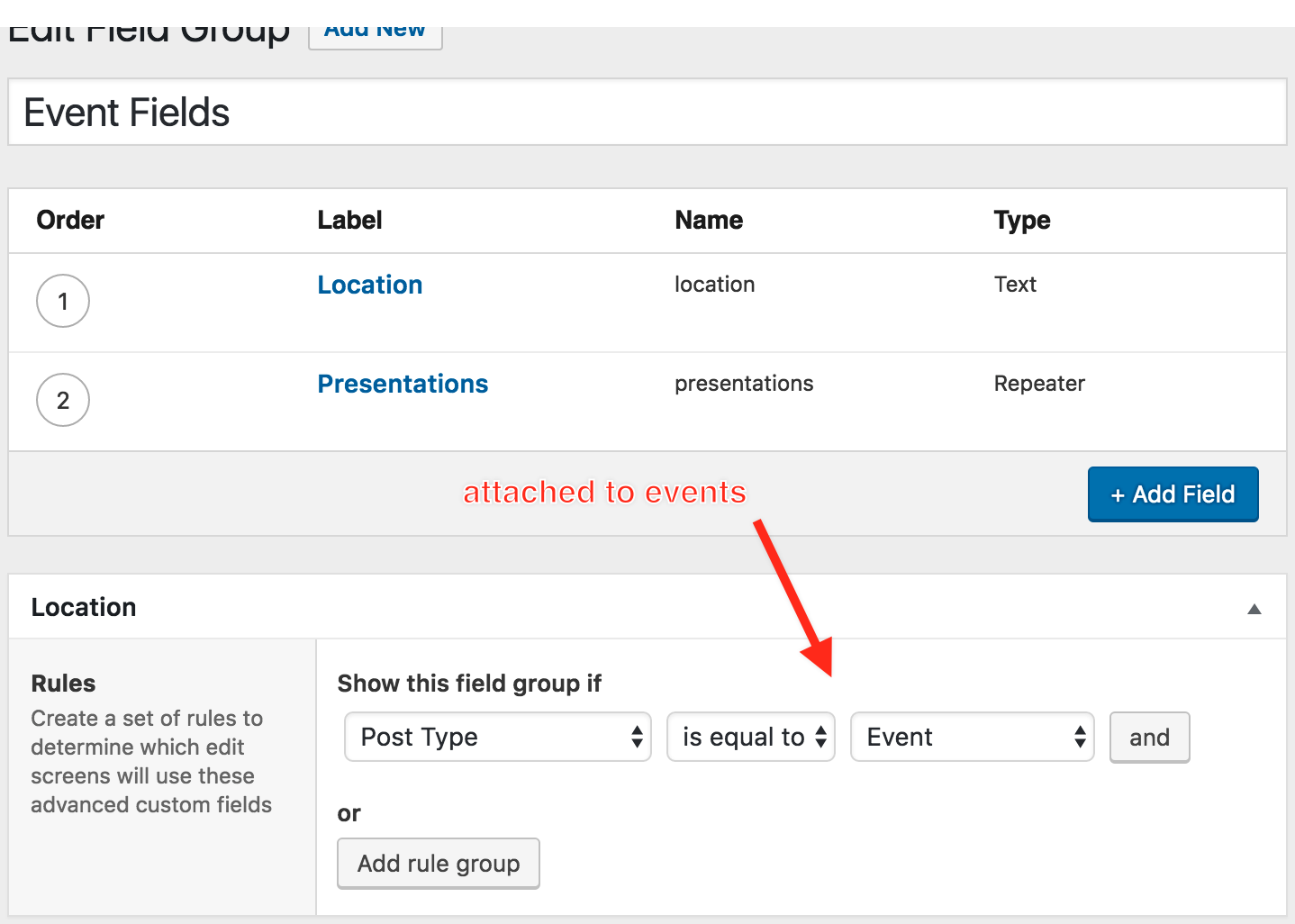 Use your field group
After you've added your field group, the next step would be to add some content. Edit some of your posts to make sure that your fields are appearing correctly.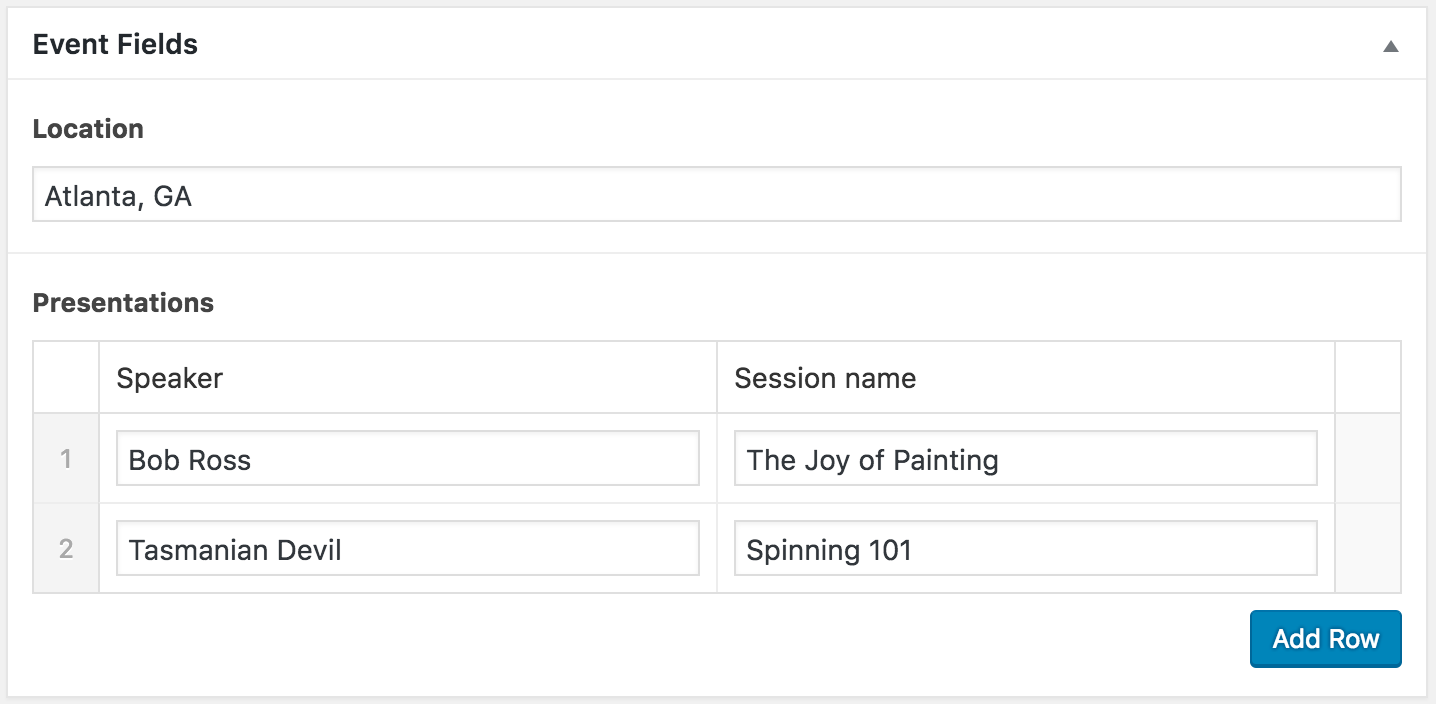 Create your facet
After you've added some content using your new custom fields, go to Settings > FacetWP, click the Facets tab, then click the Add New button.
For the facet's Data source, scroll down until you see the Advanced Custom Fields header, then select the appropriate choice.
Alternatively, use the built-in search box for quickly finding the desired field.
Repeater fields
Facets can be added using data from repeater sub-fields.
Repeater values are tied back to the parent post. This means that repeater rows aren't directly filterable.
For example, let's say you have a "Speakers" facet based on a repeater field:

If the user selects "Jim", the other choices (Bob, Dan) will remain too. This is because the 3 choices are tied to the parent post.