Hierarchy
Overview
The hierarchy facet type lets users navigate through a hierarchical taxonomy.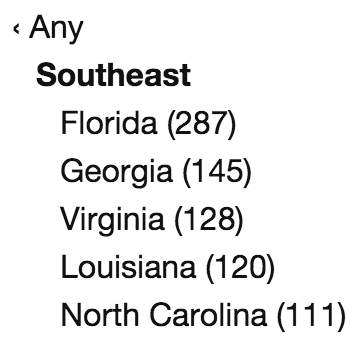 Available Options
| Name | Description |
| --- | --- |
| Data Source | The taxonomy to pull values from |
| Sort by | Sort facet choices by Facet Count, Display Value, Raw Value, or Term Order |
| Count | The number of options to display |
Other Notes
FacetWP automatically indexes both explicit and implicit term hierarchies. If your taxonomy includes France > Paris and the user only chooses Paris, then France will get indexed too.