About Us
Matt Gibbs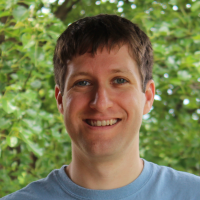 Matt is a Virginia-based developer and creator of FacetWP.
He's been involved with WordPress since 2008, contributing to WordPress core and writing an assortment of plugins.
Matt has been a full-time developer on FacetWP since mid-2015.
Jenny Ragan
Jenny is a South Carolina-based developer (and Lowcountry native) working with WordPress since 2010.
She's been on the WordPress.org Theme Review Team since 2014, created a few free child themes and organizes a local meetup in her hometown.
Becky Davis
Becky is a Chicago native with a B.A. in theater design. After a fascinating journey through various professional fields, she found WordPress and hasn't looked back.
Becky is the lead organizer for WordCamp Chicago and the Chicago WP Community, and is a prolific speaker and educator.
Contact Us
How can we help you?
Reach us at
hello@facetwp.com
Or download the
free trial
We will
not
respond to support questions unless submitted through our ticketing system.
Please email hello@facetwp.com and include your Payment ID