WooCommerce Filtering with FacetWP
With the help of FacetWP, you can add filtering to WooCommerce product pages.
Facets can be created using any of the following data sources:
Price
Sale Price
Regular Price
Average Rating
Stock Status (in stock / out of stock)
On Sale
Product Categories
Product tags
Product attributes
Create your facet
After you've added some new products, go to Settings > FacetWP and click the Add New button.
For the facet's Data source, select the appropriate choice underneath the WooCommerce header. This can include product attributes, product categories, and most other data points.
Additional features
FacetWP fully supports filtering on WooCommerce variable products. You can also choose whether or not to display out-of-stock products. Both are available as UI settings: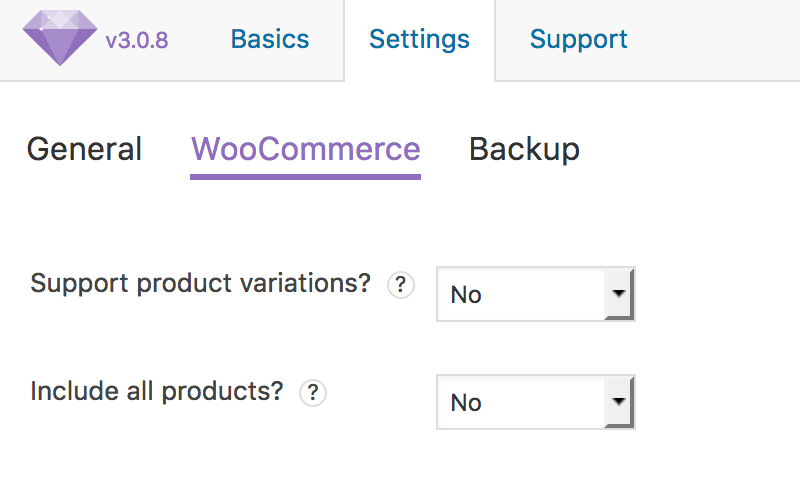 Add facets to your shop pages
For most themes, just add some facet shortcodes into a sidebar text widget. FacetWP will automatically detect the products and display relevant facet choices.
For the complete setup process, see our intro screencast.